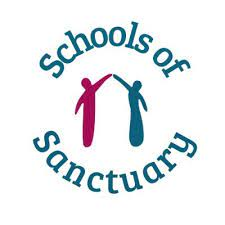 School of Sanctuary is a national network of over 300 primary and secondary schools all committed to creating a culture of welcome and inclusion for refugees and people seeking asylum.
Driven by teachers, school staff, parents, governors and community groups, this network supports the thousands of young people seeking sanctuary in the UK, raises awareness of the issues facing people in the asylum system, challenges misconceptions and builds social cohesion.
Bristol Cathedral Choir School is committed to becoming a School of Sanctuary. We take pride in the diversity and solidarity of our community and aim to create a culture in which students' linguistic and cultural identities are valued, celebrated, and supported.
At BCCS, we have been privileged to welcome a number of refuge- and asylum-seeking students over the past few years. We are committed to creating a culture of welcome and inclusion that supports all of our students to thrive and achieve their potential. We hold high ambitions and expectations for every student who joins our school, and value the contributions they make to our community.