About the School
Gathered together, that all may thrive
Welcome to Bristol Cathedral Choir School

Gathered together that all may thrive
We "gather together" as a supportive learning community where all are invited that they may discover and achieve their full potential. As a Church of England Academy, our school is shaped by our Christian vision "that all may thrive" and our community is built on our core values of Kindness, Courage and Hope, shaping everything we do.
We are enriched by our music specialism and shared heritage with the Cathedral. A choir has been singing on the site since the Augustinian monastery was founded in 1140 and as Bristol's oldest school, we are proud of our long traditions; this includes educating the choristers for the Cathedral Choir from Year 7.
We have a comprehensive intake and welcome students of all faiths and none. We are part of Cathedral Schools Trust and also have National Teaching School accreditation. There are currently over 1000 students, from all parts of Bristol, in Years 7 to 13.
The music specialism provides an exceptional range of opportunities. Our choirs and ensembles have established a national reputation across a range of genres, from gospel to classical orchestral works.
Ofsted commented that "we use this diversity to create an ethos and culture that results in the incredibly harmonious community that is an absolute joy to experience."
The school has a reputation built on outstanding academic progress and outcomes, both at KS4 and KS5. Our Sixth Form attracts a large number of entrants into Year 12 and is now established as a centre of excellence for A Level study.
We are determined that all of our students have equality of opportunity, both while with us and in the future. It is part of our vision that students from vulnerable groups and starting points will thrive at BCCS. Outstanding student engagement and leadership, in and out of the classroom, is the driving force behind our community. Our students have chosen our school values of Kindness, Courage and Hope for our community and environment. 
Our staff and governors work with enormous commitment and passion to provide these opportunities for young people. Thank you for your interest in the school. If you would like to find out more please do not hesitate to get in touch.
Paul Atkins  - Head Teacher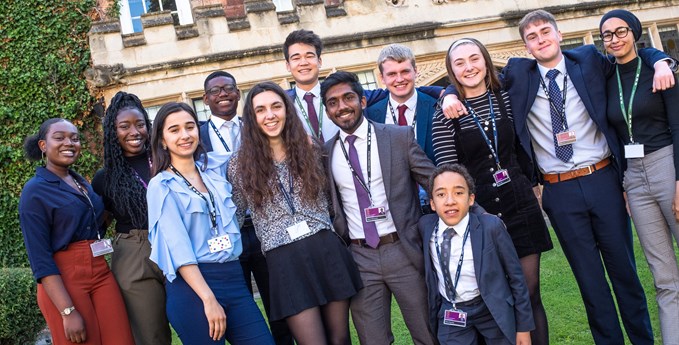 We hope that our website offers a sense of the vibrancy and diversity within our close community. 
Everyone is expected to get involved beyond the classroom. Whether it is gospel singing, playing chess or running around a rugby field, there will be something for you. Student-led initiatives such as the Equalities Group or Student Parliament allow us to contribute to the important agendas in the school. We mix across the year groups, in a range of opportunities including mentoring, vertical tutor groups, drama, sport and music.
Teachers go the "extra mile" and students work hard to support each other. It is a busy, dynamic and fun place to learn.
Head Students